​Interweave Chakra Movement & Sound Experience with Katie Wells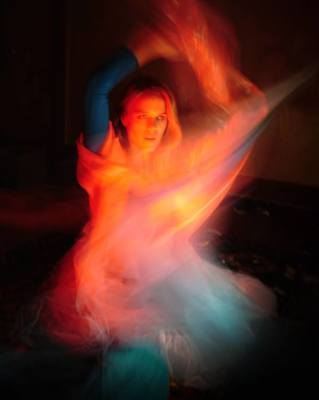 In this Workshop/Sound Experience we will begin to move through our blocks and into more love with energy visualizations, guided movement, intentional freestyle dance, journeys, heart-opening group activities and healing sound vibration of chanting and toning accompanying chakra tuned crystal healing bowls. Exploring both the conscious and shadow side of each chakra, we will come into deep connection with our bodies and personalities for self realization and to expand our capacity for love. ​


Interweave Conscious Dance is the practice of weaving body, mind, heart, and spirit into the present moment with love. The classes and workshops include energy visualizations, moving meditation, intentional free-style ...dance, journal explorations and heart opening group interactions to heal and balance the many aspects of ourselves. Moving into a deep state, we get closer to our true selves by opening to the divine energy that flows through us. A body journey that is both grounding and ecstatic, Interweave puts transformation into practice by dissolving barriers both within and without to bring us into connected wholeness. Katie's work is inspired by meditation, spiritual embodiment, chakra therapy, Focusing®, and Jungian archetypes and shadows.
​

Katie Wells is the creator of Interweave Conscious Dance®, a heart-opening new movement form that has been called the next 5 Rhythms. Interweave® has been presented at studios and transformational festivals across the USA including two in Hawaii and one in Italy. Katie has a Masters Degree in dance, is a certified Realization Process Embodiment Teacher, and currently a dance professor at Radford University in Virginia. With over 30 years of movement experience crafted along with psychology and spirituality, Interweave Conscious Dance ® guides students deep into the heart of themselves finding connection with spirit and one another along the way.
​

Rev. Brien Egan CHt, CRM, CKRM is an author, certified hypnotherapist, a reiki master, karuna reiki master, pranic energy worker, crystal bowl sound healer, EFT practitioner, quantum touch practitioner, sedona method practitioner, chakra cleansing teacher, qi gong teacher, an ordained minister from the Essene New Life Church and has his B.S. in Psychology with a minor in Special Education. He has been practicing and teaching spirituality for over 14 years. He has done a lot of work with children, families and individuals by leading workshops, classes and through individual, couples or group sessions. He also designed and ran a kids spirituality summer camp for 8 years which taught children many quantum physics and spiritual concepts, meditation and mindfulness practices.